About Ron
e
Ron Lovett is an entrepreneur and leader with a passion for change - he builds brands that challenge and disrupt their industries and loves to do exactly the opposite of what would be expected.
Where It All Started

g
Ron knew from a young age he didn't fit traditional structures. The more teachers tried to get him to adhere to the rules, the more he rebelled. With a knack for finding shortcuts and creative solutions along with zero fear of the unknown, Ron began carving his own path as an entrepreneur. From importing Thai sandals, opening restaurants to employing 1500 security guards across Canada, Ron discovered that in order to win in business, you must compete with the best – regardless of your industry. His wild and unorthodox entrepreneurial journey so far is defined by constant learning, fast action and outrageous empowerment – and inspired his first book in 2018.
First Fail

d
His private security company, Source Security & Investigations, aimed to change the security industry. Passionate in his mission to develop the culture in his organization, Ron's hands-on approach is key and that rock star culture is what set Source Security apart in an otherwise tired, boring industry. Not only did this attract the best talent to join their 1500 staff, but he later sold Source after 15 years to the largest security company in North America, at many times the industry average multiplier.
The Book

h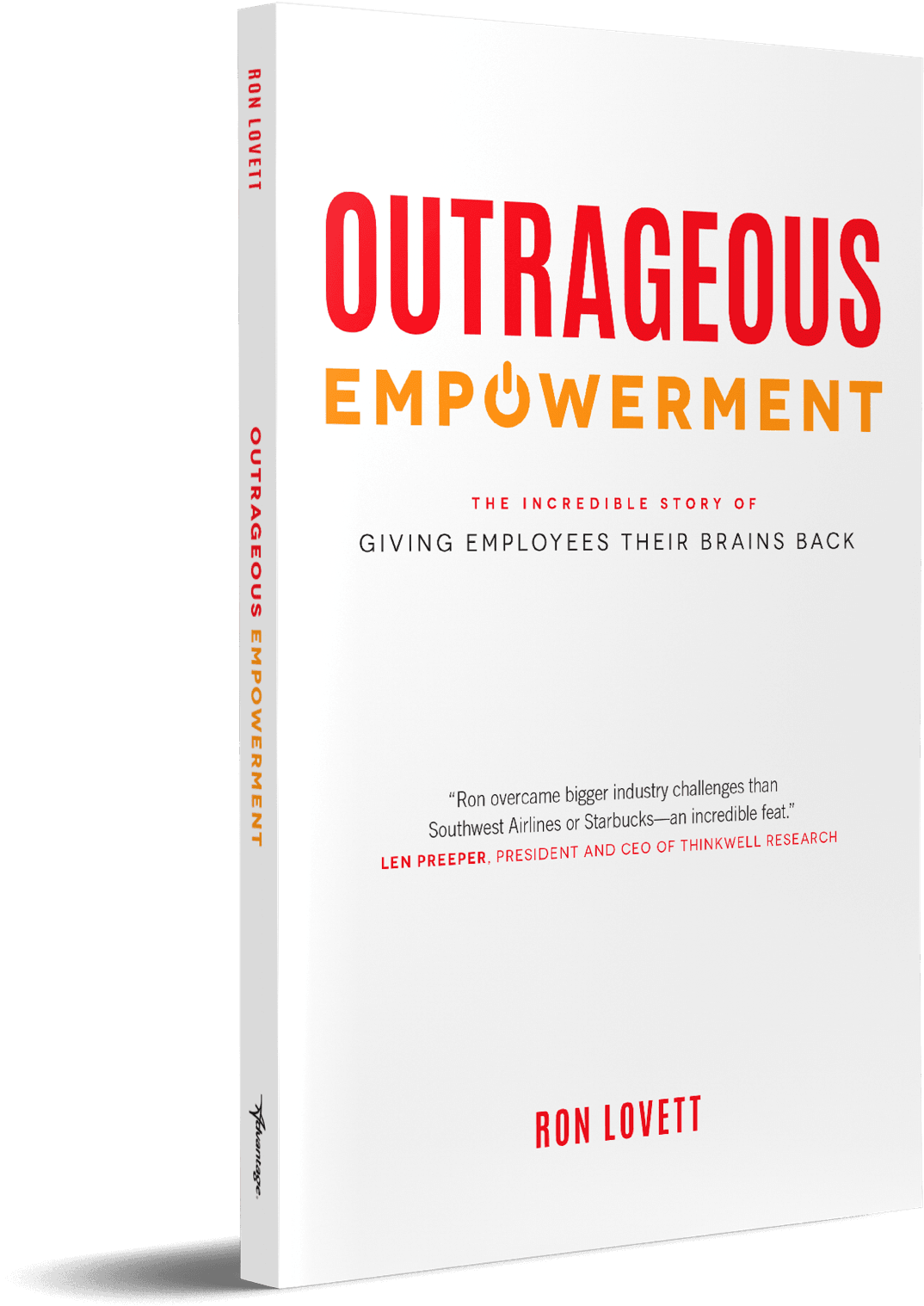 The story of Source Security inspired Ron's book, Outrageous Empowerment, and the direction for his new companies, which always focus on reinventing processes every step of the way and unleashing human potential.
Buy Now
Learn More
Awards & Achievements

h
Ron was the founding member of Entrepreneurs Organization (EO) Atlantic Canada. After serving as president, he focused on growing membership for the chapter that has grown to 50 members since inception.

He has also launched an EO Accelerator growth program for 18 Atlantic Canadian entrepreneurs running $250K-1M businesses, with quarterly learning days based on Verne Harnish's famous book Scaling Up (People, Strategy, Cash, Execution).
Over the years Ron has been recognized with many awards, including:
BDC Young Entrepreneur Award
(x5) Atlantic Business Magazine's Top 50 CEO Award
Junior Chamber International Outstanding Young Person Award
Remy Martin Bold Five under 35
Ernst and Young Entrepreneur of the Year finalist